London, UK - Thursday 2nd December 2021: UK-based hiring intelligence startup, Screenloop, has raised $2.5 million from Blissgrowth, Passion Capital, RLC Ventures, and GTMfund to bring intelligence, performance and automation to the hiring process. The round was oversubscribed and included several founders including Jay Radia (Yieldify & Reachdesk), Paul Forster (Indeed), Tom Blomfield (Monzo), James Hind (Carwow), Eamon Jubbawy (Onfido), Anil Stocker (MarketFinance), Doug Monro (Adzuna), Ivan Mazour (Ometria), Nick Telson (Horseplay Ventures) and more.
The company is founded by a team of senior operators, all from unicorn companies, who identified how inefficient, outdated and unfair the hiring process is within businesses. The founding team includes João Leal (ex-Revolut AI lead), Rodrigo Santos (ex-Clearscore Data Lead), Nuno Saldanha (ex-Talkdesk Product Lead) and Anton Boner (ex-Stack Overflow Commercial Director).
Hiring globally is challenging. Key problems include a lack of available talent for the number of roles posted, long and repetitive interview processes, unconscious bias and increased competition to hire the best candidates. Screenloop solves these problems.
Screenloop's key solutions include:
Screenloop Source: Discover a new channel and network of the best candidates for each role you have live through your existing and future hires. 40 percent of candidate references are also looking for a job. This is now generating up to 20 percent of new hires for businesses.
Screenloop Interview: Bring intelligence to your interview process to ensure you don't lose any great candidates again. Recordings, transcriptions, real time prompts and recommendations help hiring managers interview at a scale and quality that cannot be matched with businesses current approach. Collaborate with global teams, offer consistent experiences and remove unconscious bias in each step of the process.
Screenloop Reference: Automate the reference process and receive real insights on future hires that improves their onboarding experience and success. Reduce time spent on referencing by 90%.
Screenloop Analytics: Understand better the key strengths and weaknesses of a candidate throughout the hiring process. Match key attributes for the role, and discover candidate sentiment in real-time.
João Leal, Co-Founder and Head of AI at Screenloop said: "Businesses are struggling to hit their hiring goals and getting the right candidate is more competitive now than possibly ever before. In our analysis often the hiring process for many organisations is inefficient and outdated. During a period of rapid nationwide recruitment, companies simply cannot afford to waste time and money on hiring the wrong people. Through our intelligent product offering, we can help companies hire the right people quicker."
Dave Richardson, Director of Recruitment at Monzo, said "This is the most exciting technology I've ever seen in the Talent Acquisition/People space!"
Eileen Burbidge, Partner at Passion Capital, said: "Hiring effectively is one of the key success factors of any successful company – and Screenloop's unique approach and technology helps every business to hire the right people faster, with greater transparency into the process, reducing bias and increasing fairness. We're thrilled to be working with this fantastic team on such an important step-change for an area which is critical for every hiring manager and organisation."
Screenloop is already delivering its solutions to customers in the US, UK and the European Union.
-ENDS-
Issued by Jargon PR on behalf of Screenloop. For more information, contact Hannah Conway at hannah.conway@jargonpr.com.
About Screenloop
Screenloop is the hiring intelligence platform for forward-thinking teams everywhere. The platform allows you to (1) source candidates (2) analyse interviews using data and facts for a more consistent and fair interview process and (3) automates the reference process to save your team valuable hours.
For more information, visit https://www.screenloop.com/
About Blissgrowth
Blissgrowth is a startup studio and early-stage investor. They partner with co-founders to build the next generation of companies that focus on increasing human happiness at work and in life.
About the author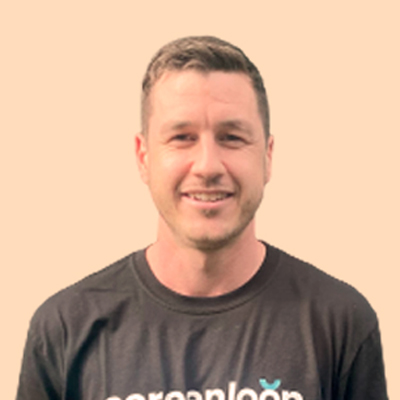 Anton Boner
Co-Founder/ Commercial Director
If you would like to find out more about how Screenloop can remove unconscious bias from interviews and arm your team with data to make better hiring decisions then give me a shout on:
anton@screenloop.com